Ayer a la noche les contamos que Sam, su esposa y Natalie Dormer habían coincidido en Londres en el evento Women of the Year Awards de Glamour Magazine (click aquí). En esa misma ceremonia, Sam se quedó con el premio al "Hombre del Año" y dicho premio se lo entregó Natalie. Aquí les dejamos algunas fotos, unos vídeos y el agradecimiento de Sam vía Twitter!

Actualización: Añadimos 3 nuevos vídeos!!


I'm not sure how, and I'm not sure why, but thank you @GlamourMagUK for making me your 'Man of the Year'. Such an honour. #GlamourAwards
— Sam Claflin (@samclaflin) junio 4, 2014
"No estoy seguro cómo, y no estoy seguro por qué, pero gracias @GlamourMagUK por hacerme su "Hombre del Año". Todo un honor. #GlamourAwards"
Sam y su esposa Laura Haddock caminaron por la alfombra roja y el actor charló sobre el proceso de alistarse para el evento.
"Es mucho sobre gritarnos 'dame una taza de té'; ¡no es demasiado estresante!", compartió.
Sam continuó, "Un chico y una chica, son procesos muy diferentes. Es fácil para mi elegir un traje pero cuando ella baja las escaleras, es como '¡Wow!'"
En el vídeo, Natalie habla sobre el pueblo tailándes adoptando el saludo de los 3 dedos como protesta (1:24 minutos), y luego vemos a Sam a los 1:39 charlando sobre Jennifer Lawrence y Katniss Everdeen.
En este vídeo, Sam comenta que para él estar en el set de Sinsajo es como una cena familiar de Navidad. Que después del largo tiempo que no filmaban juntos, es como una reunión y no tanto como un trabajo.
Sam y Natalie charlan aquí sobre lo genial que es verse vestidos así en lugar de rodar por el lodo y estar cubiertos de desechos. Además, Natalie cuenta que la última vez que vio a Sam fue en un club de "baile del caño" en París, alabando el físico de su compañero de elenco en Sinsajo y diciendo que "era bueno en eso". Sam dice que no fue bueno en el caño, que sólo se trepó y cayó. Por último, Sam comenta que no sabe por qué ganó el premio como "Hombre del Año", a lo que Natalie le dice que es porque es "talentoso, adorable y que el mundo está esperando los resultados de su trabajo duro del año."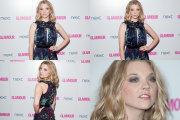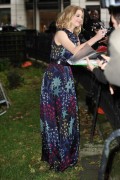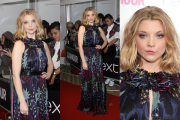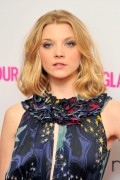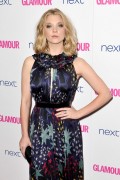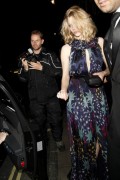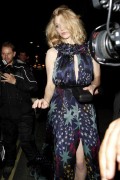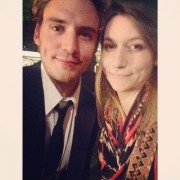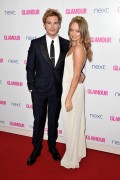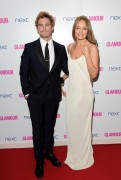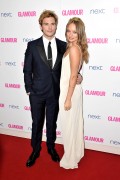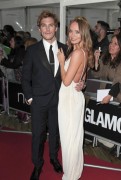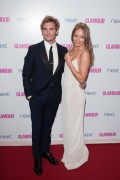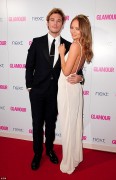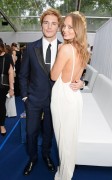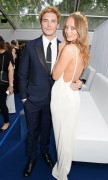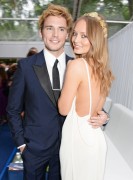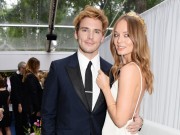 ...Click en Leer más para ver más fotos...